It is my honour to welcome you to this course.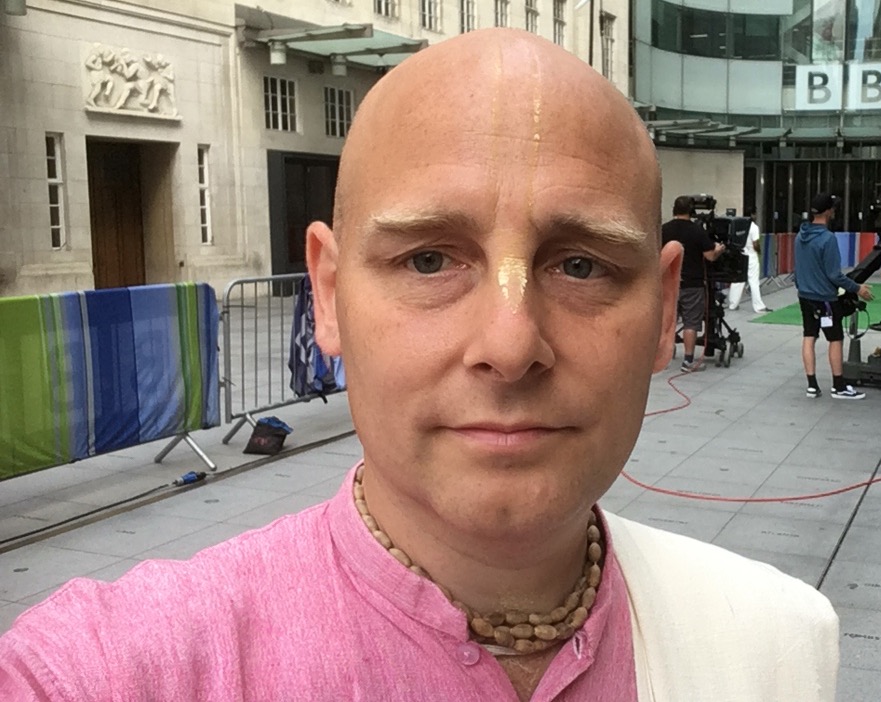 Jai Nitai dasa
I am an authorised teacher registered with the ISKCON Disciple Course Secretariat since 2015.
For more than 10 years before that I was teaching The Guru Disciple course which predated the International Initiative and was established to serve the same purposes as this Course for the UK.
Course Purpose
The main principle is to educate and prepare devotees who are serious about taking initiation in ISKCON, from and ISKCON guru, so that they are clear about the process, their responsibilities and what initiation means long term.
Thus devotees are more educated and prepared to be better disciples, stand the tests of time and achieve great spiritual advancement.
A lot of hard work and effort has gone into preparing this course by the international team and by a small local team to prepare this on-line version.
Our sincere prayer is that you are benefitted from the valuable time you put into taking this course.
Thank you very much - I look forward to seeing you inside the course.
Course Contents
4 UNITS covering topics such as:
Guru-tattva
Parampara
Srila Prabhupada ISKCON Founder Acarya
Selection of Guru
Initiation Vows
Guru Puja & Vani/Vapu Seva
Presenting One's Guru
Relationships In ISKCON
Eligibility for IDC Certificate


The candidate must be chanting sixteen rounds and following the four regulative principles for more than one Year.
You must be recommended by local ISKCON Temple President/ Authority who knows you very well, certifying that you have been engaged favourably in the preaching mission of Lord Chaitanya for the past one year.
Successful completion of the course which entails, watching all videos, passing multiple choice quizzes and submitting essays
(You can still take this course out of interest or to refresh your self on the topic matter without the above eligibility but will NOT receive an IDC Certificate.)
After registration you must send the above mentioned recommendation letter to [email protected] if you intend to receive a certificate for this course.
Assessment
All videos must be watched and Student Handbook Exercises completed.
Once you start the course you will NOT be allowed to skip thru and can only proceed once the videos have been watched and quizzes completed.
Students must also successfully complete the following assessments:
Multiple Choice Quizzes at the end of each lesson.
Short Essays at the end of each unit consisting of 150-200 words
A passing grade is 65% and is based on each of the exams.
More specific details will follow upon enrolment.
Certification
Successful graduates will receive an ISKCON Disciple Course Certificate authorized by the G.B.C. Guru Services Committee.
A soft copy of the certificate will be sent to Email-id of the candidate & his recommending authority.
Example Featured Products
Showcase other available courses, bundles, and coaching products you're selling with the Featured Products block to provide alternatives to visitors who may not be interested in this specific product.
Check your inbox to confirm your subscription